procrastination...
ok, so i was looking for some yarn, i don't even remember what now... and i kept pulling boxes out from under the bed...
and i found an UFO's that i haven't touched in ages, remember that blue sweater???
ribbit...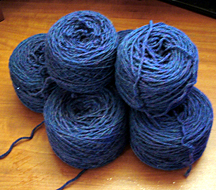 and i found a scarf that i started ages ago for a friend and i hate the way it looks...
so there it went too!
don't worry ewald i'll restart it, it will be finished before i see you next summer :)
and i sorted out te stuff i actually want to finish and put it away in an organized fashion
well it's sort of...organized...
but the yarn is nice and tidy now!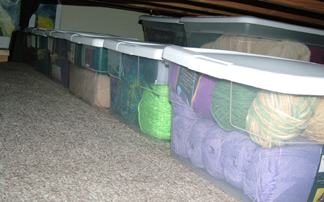 and i am gonna finish my mom's boatneck sweater tonight!!!
don't believe me?
i'll have it on pins before you know it!